If this is all true, this sure was a hell of a miscalculation for one of the biggest accounting firms in the world.
As the #MeToo movement continues, Ernst and Young reportedly came up with a bold conclusion: women are to blame.
The Big Four accounting firm found itself in the red this week as it was alleged they forced 30 female executives to attend a workshop in which they were told how to tailor their behavior and apparel to make men more comfortable.
Yes, really.
Related: Ann Curry Knows More Than Most About Matt Lauer's Alleged Behavior
The seminar, titled Power-Presence-Purpose (or PPP), is said to have taken place in the company's new offices in Hoboken, New Jersey, in June 2018 and NOT as you might guess from the content, in 1961.
One attendee (who wished to remain anonymous to protect her job) spilled all, showing a copy of what she claims to be the 55-page presentation to HuffPo.
In it, the women were told to avoid having "high-pitched or shrill voice" and not to be too aggressive or outspoken. They were told not to directly confront men in meetings as they find it "threatening." Also? Don't look directly at a man!
From the notes attendee "Jane" took during the reported day and a half seminar:
"If you're having a conversation with a man, cross your legs and sit at an angle to him. Don't talk to a man face-to-face. Men see that as threatening."
As Jane put it:
"You have to offer your thoughts in a benign way. You have to be the perfect Stepford wife."
They were also apparently told as women they should always look healthy and fit, with a "good haircut" and "manicured nails." Something tells us no male accountant was ever given such a directive.
Well, maybe Affleck…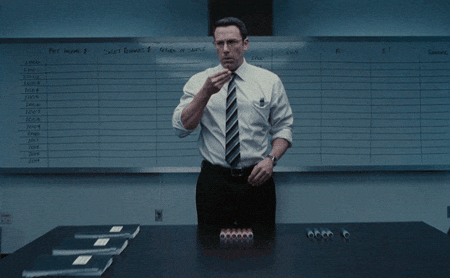 However, the report says women were also specifically told they shouldn't look too good. They should avoid short skirts, plunging necklines, and blond hair dye (???) because "sexuality scrambles the mind."
Seriously?!? This is victim blaming 101! How can this not be seen as implying women are causing all this darn harassment with their dirty sexy bodies?? Especially considering the context…
See, this whole thing comes on the heels of a nasty #MeToo public relations disaster. A partner named Jessica Casucci said she was sexual assaulted by one of the firm's male partner in 2015; however her complaint went mostly ignored as the man in question was not fired until AFTER all of this went public in May 2018.
A month later, you have PPP.
The outlet reached out to EY, who told them the firm disagreed with the characterization of the seminar, saying in a statement:
"Any isolated aspects are taken wholly out of context."
However, they also pointed out the course was created by "an external vendor" and "is no longer offered in its current form."
That's some defense. In finance that's what's known as hedging your bets. LOLz!
The company also provided a statement from a satisfied customer, EY senior executive Stacey Moore, who participated in the training four years ago. She said:
"Professionally, PPP was the most impactful leadership program that I have had the opportunity to participate in and I have always been incredibly proud and humbled to have been a part of it. I am forever grateful to the firm for the opportunity and the investment in our women."
See? Not Stepford Wives at all!
Not only that, she said it with her legs crossed and slightly angled away from you. Isn't that nice and non-threatening??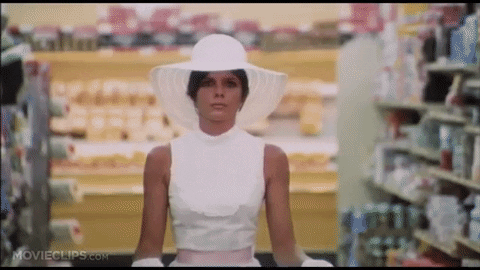 [Image via Ernst and Young/Columbia Pictures/YouTube.]
Source link Accounting Course